Post by Hexspa on Aug 5, 2017 1:42:08 GMT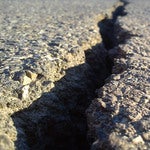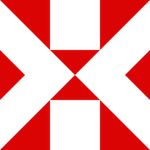 But is this the main concept of music? Just recognize the "recordings"? Of course I can get "its a guitar", but what trigger to me "emotions" is (in part) "the way" that guitar is sounding, by the information that I'm extracting on that moment. Am I right?
So the perception I "made" in that moment, with the current reverb, timbre, dynamics, bias, temporaney memory, and so on. That's my first dubt: am I correct with this? Because the options are 2:
1. Do I (you?) got different perception?
2. Or rather, in the end, my brain compensate all of those "hearing variations" (introduced by setup/room) and I get the same "perception" every time?
This is very unclear also on what I'm experiencing every days listening to music.
For me its the first point, and you got different "perception". Because you "feel" how it sounds (in a different way) on different halls (for example, in a club, with heavy bass and punch).
Let me make a stupid example, check this:
www.youtube.com/watch?v=h-CyqVay2To
On studio, you "add" somethings to the kickdrum, the "presence", by reverb. So you are not hearing even more only a kick. But kick + reverb.
Now if you play on a room, you got kick + reverb + room's reverb. So if it counts at mixing stage (because on headphones you get/feel/enjoy that reverb effect applied to the kick), logically on a room you got a different "effect" due to room's reverb. Everything in the chain will sculpt the final perception.
But if that's true (option 1), artist/producer have not really "control" of the delivered message (again, I'm talking of a single person, not comparing perception of the mass), because that message will be sculpt every time.
Rather, if the perception is the same (option 2), what's the purpose (as first) of adding fx like reverb? I'll got the kick with or without it. What the purpose of mixing/mastering? My brain will still extrapolate the informations from the recorings.
My dubts first is "what" we perceive; due to this answer, I've a puzzlement for both

Nowhk, I appreciate your inquisitiveness.
Can you boil your question down to a single line with just a single period as punctuation?
Half of solving a problem is clearly defining what it is exactly.
I want to say five things, though:
1. Your perception is always going to be different because life is never the same twice. Similarly, your attention will never focus on the same thing twice in the same way. Life never repeats itself even if digital does.
2. Your brain will not compensate for changes. It will simply remember that it's the same recording in name only. Like the jacket, you might even think it's not the same recording. Even something apparently static devolves imperceptibly over time. Even digital data decays. Every object you see is not the same it was even a microsecond ago nor will it be the same less than a microsecond in the future. You simply imagine that things are static but it's a mental trick.
3. Although you can boil sound down into something scientifically measurable, music stimulates your mind which produces thoughts which produce emotions. Even if you listen to a song on your iPhone and then in a car and then go to a concert you'll probably always access that same experience and then add your new experience to it. It's very much like a flower which has a scientific binomial, parts and other constituencies. As a whole, it is something which gives a particular experience. Once you pick it apart, it dies and the individual components fail to deliver that cohesive message. Many things in life are like this where overthinking and overanalyzing takes you out of "the zone". Concepts like timbre are part of the analytical process whereas feeling a song is a different thing. They can be related and both have their place but anyone with six months of experience in any area that emphasizes some kind of performance can tell you that there is a definite difference between the two states and what kind of results they're capable of producing.
4. The artist/production team has immense control over the delivered message. That's why Katy Perry doesn't sound like Mumford and Sons. What they can't control is you, your reproduction system or any other number of factors.
5. We perceive what we're capable of perceiving. One person might have relative pitch. Another might be deaf in one ear. Yet another may have a highly refined sense of relative pitch and his brother might not discern between a minor ninth and a perfect fifth when played in isolation against a tonic. Though these conditions might be true there are again other factors at play such as how much attention is being paid to the music, inebriation, desire to listen critically or emotionally, whether or not the music is to the taste of the listener etc. This is related to point 4.
Again, I'm not sure what your fundamental question is about but if it's about getting an idea from point A to point B then I think the answer has been delivered quite clearly by now: some things are under your control and others not.
Thanks.